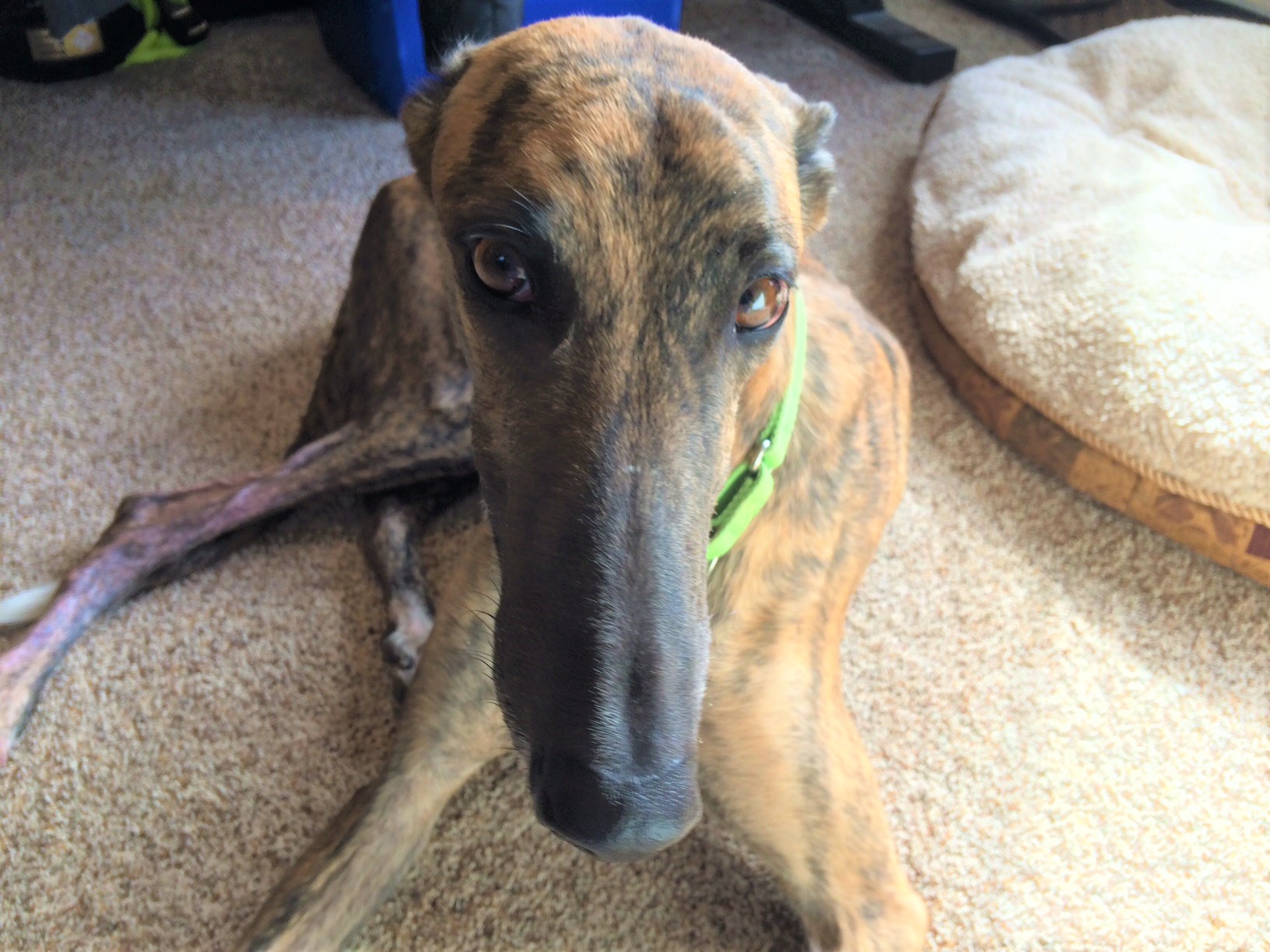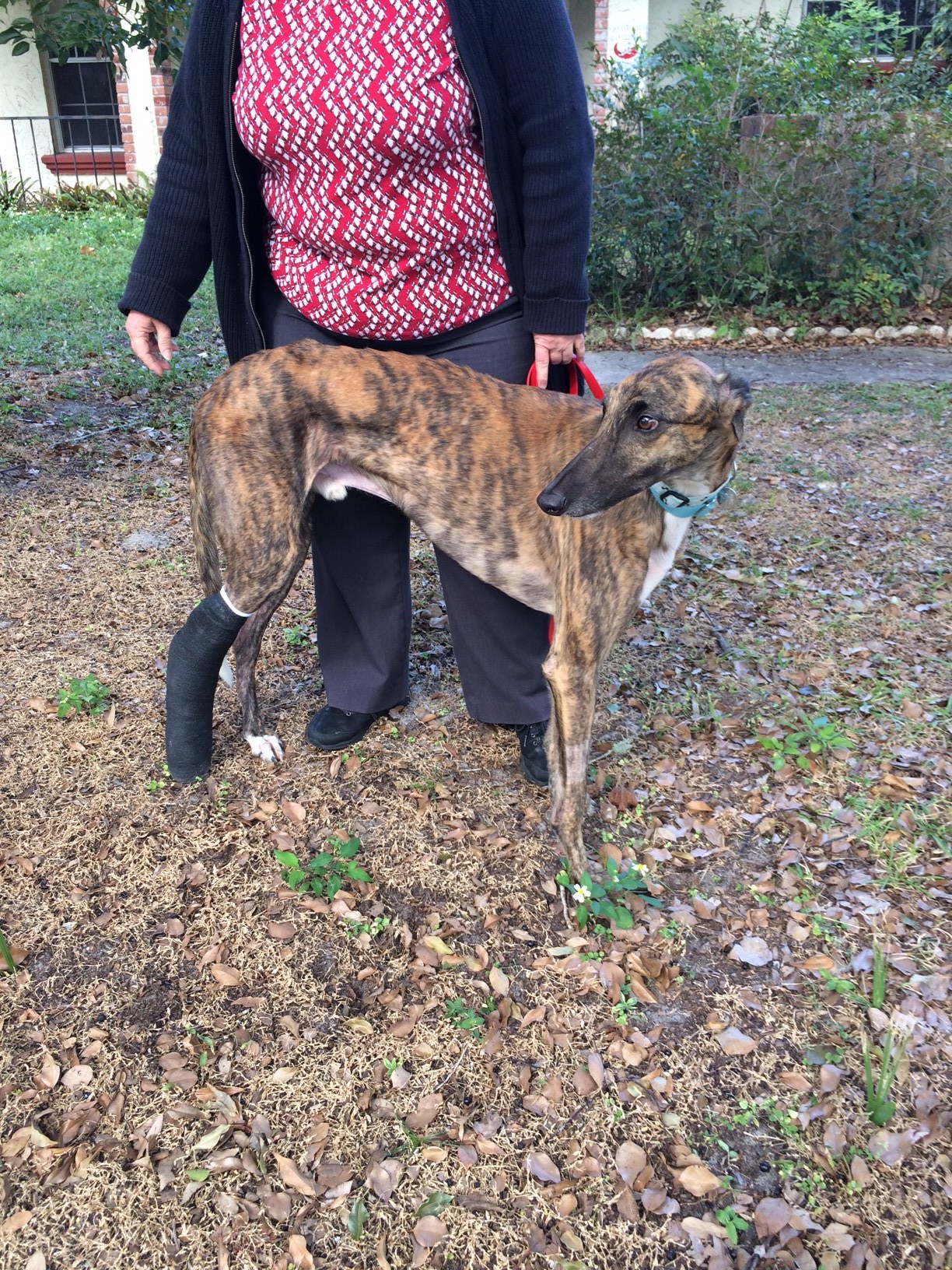 On Saturday January 27th, BRGA was able to bring up 2 foster Greyhounds for Adoption. We were very excited to have an experienced foster request to help us out so that we can bring a few extra needy Greys up at a time to adopt locally.
One of the Greyhounds we brought up was a recently healed broken leg dog BRGA paid for with your donations ($1000). His name is Dawe's Point, lovingly named "Dingo" by his foster from FL. Dingo is a very sweet, beautiful 2 year old brindle male who broke his outside leg on the racetrack. Unfortunately there was more to Dingo's health that we did not know about.
The coordinator in FL told us that after his leg surgery, Dingo had suffered a petit mal seizure. He was taken back to the FL vet and examined. Bloodwork was done to check for any obvious causes. Nothing was found. All bloodwork was normal and Dingo was acting perfectly fine. The FL group put him back into his foster home so he could continue to recover from the leg surgery and monitor for any other seizure activity. Dingo did not experience any additional seizures while in foster care. It was decided that he was ok and fit to make the trip to VA.
Dingo's trip went well and he was doing very well the first day at his new foster home. On the second day, BRGA got an urgent call from the foster that Dingo's seizures had begun again. Within a short period of a few hours, Dingo had 3 more seizures. When we contacted FL, the coordinator was in complete shock! After some additional research, apparently, the trainers had witnessed a seizure and had failed to report it to anyone.
We immediately took him to the emergency vet for examination and observation. The veterinarian decided it was best for him to stay there overnight for monitoring. During the night, Dingo suffered a grand mal seizure. Luckily, he was in the safety and comfort of the veterinarians and technicians. They were immediately able to give him intravenous phenobarbital to stop the seizure and allow Dingo to rest. Dingo will be on oral phenobarbital (most likely) for the rest of his life.
As part of what BRGA does, we help any Greyhound that needs us! The veterinary costs have risen to over $2000. We need your help to help us with Dingo. Any tax deductible donation, big or small to help Dingo is extremely appreciated. Please donate and note "for Dingo's Recovery".
As of today, Dingo is doing better. He will be going back to his foster home once he is medically cleared. BRGA will allow him to rest in foster care for the next few weeks until his epilepsy is manageable. After that he will be ready for adoption to a family that can manage his medication properly.
Thank you for all your support! BRGA could not do what we do for our Greyhounds if it was not for all our fabulous members!
Any questions on Dingo, please call our 800 number or email us from our brga.org website.