Earlier this year, rescuers in Florida reached out to BRGA for help in paying for surgery ($1,500) for Mamacita after she broke her leg during a race. After surgery, she had a full hard cast on for 4 weeks. She was then put in a soft cast and cleared to make the journey to find her forever home in VA!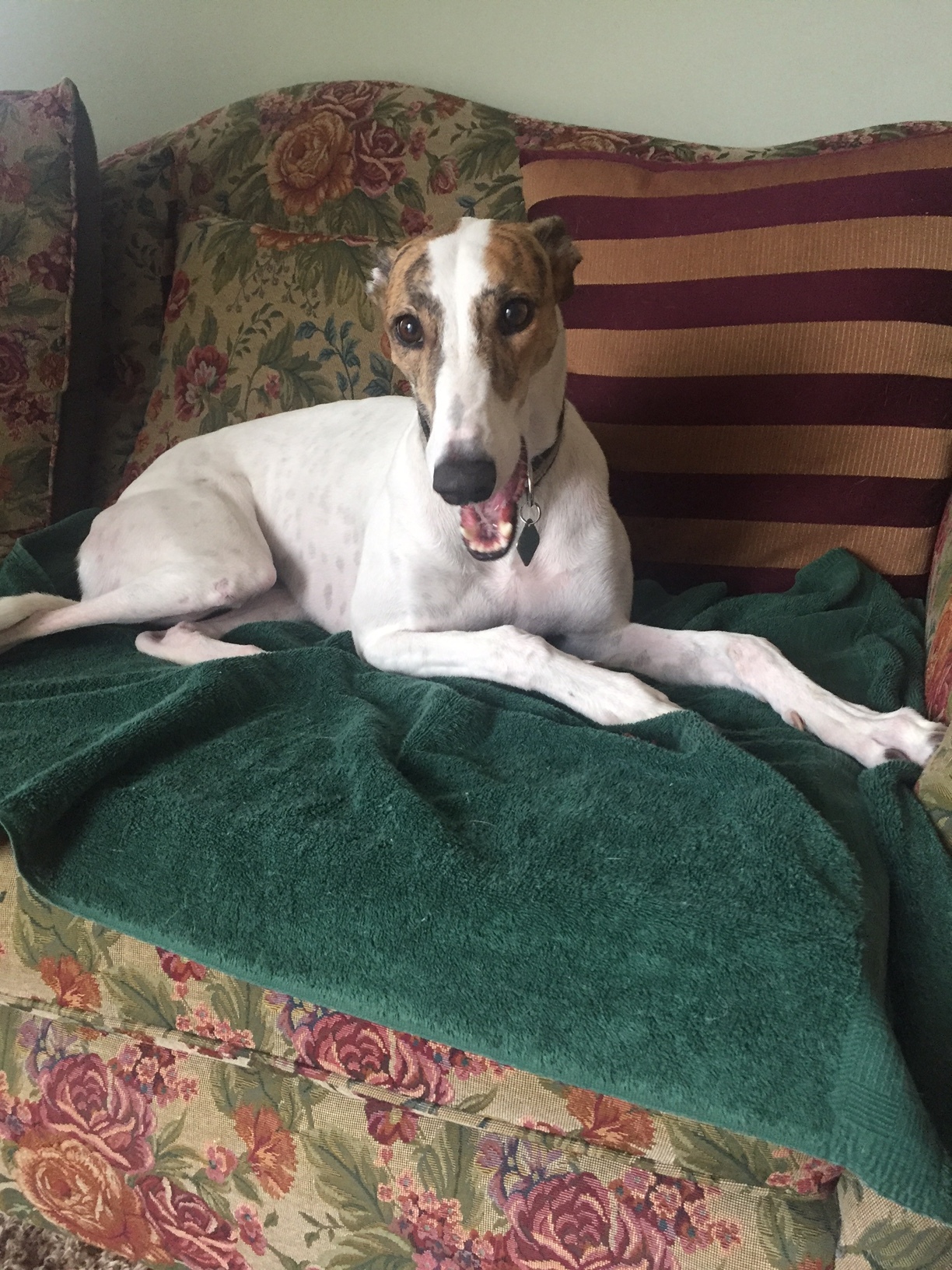 Mamacita (now Molly) with her hard cast (left) and fully healed in her new home (right)
Recently, the vet removed the soft cast and cleared her for finding a forever home! Hooray! Turns out, she had an amazing family waiting for her! It didn't take long for her to settle into her new home with her new name (Molly), sister Pearl, and favorite couch for roaching!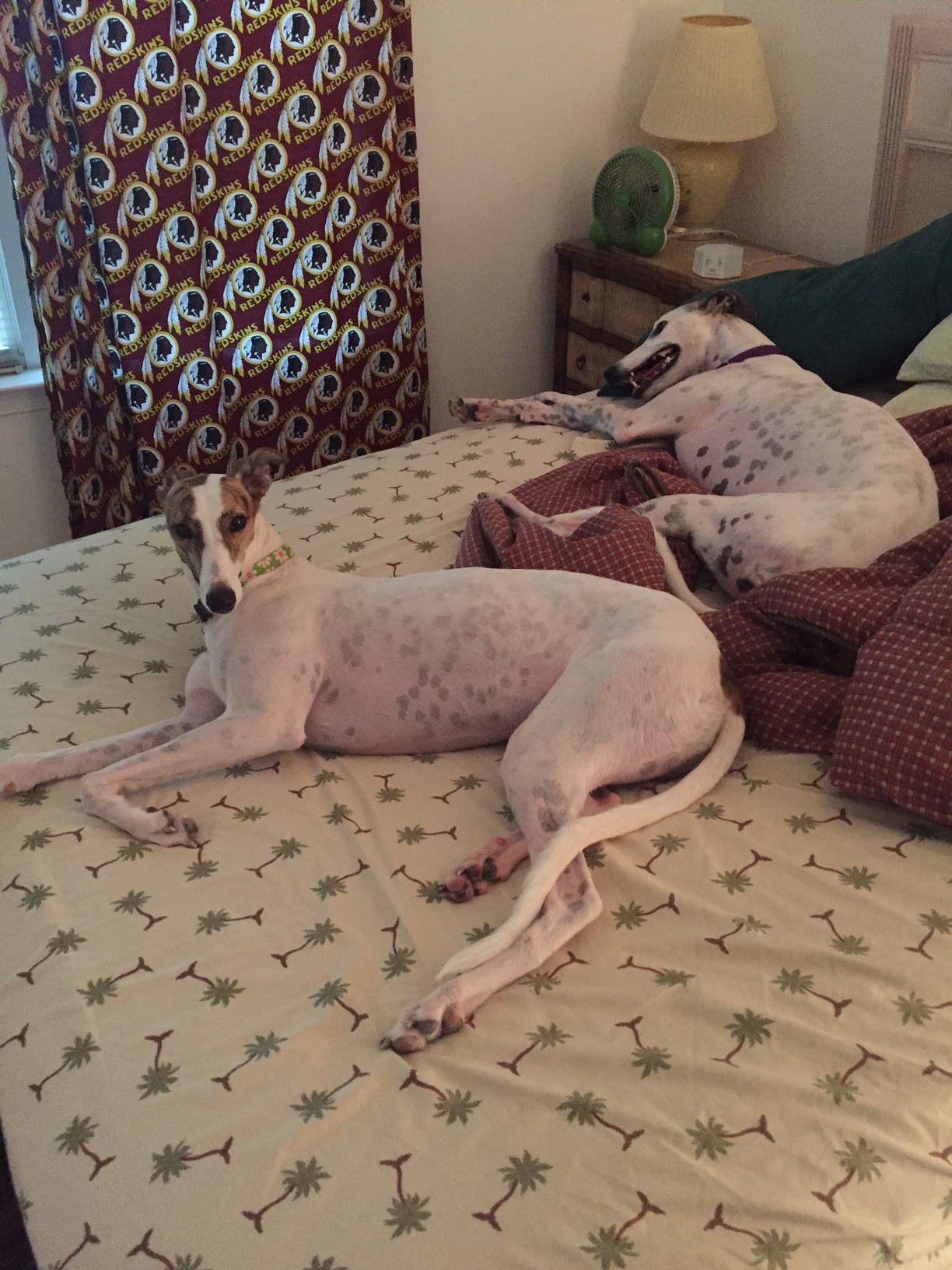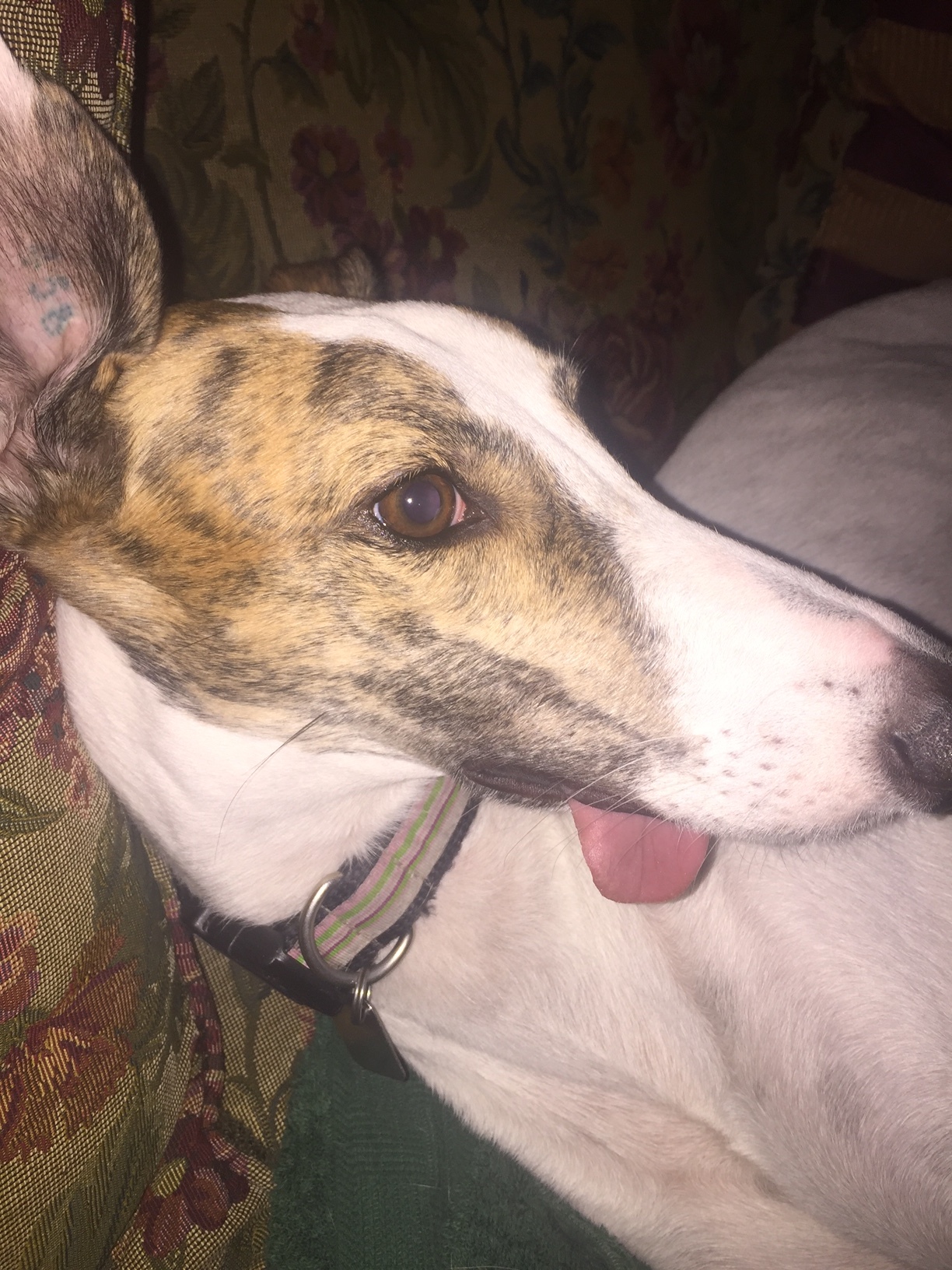 Molly has been adopted, but BRGA still needs help recovering the costs for repairing her leg. Please donate to the Broken Leg Dog fund. Throughout the year, BRGA donates money to help as many Greyhounds as possible that have racing related injuries and give them forever homes. Your donation will help us bring the next amazing hound home to Virginia!